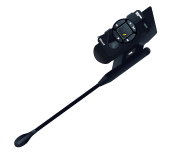 WINCOM
Bluetooth Intercom System
Free from bothersome cords.
Able to hands-free talk.
Able to control music player.
Able to get sound of portable navigation system.
Able to talk up to six people at one time.
With noise canceling system, its got clear sound.
Water and dust resistant.
Able to talk up to one kilometer.
Able to use analog wireless with hands-free.
With long life battery, last for hours.
Able to be used other than on motorcycles.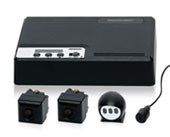 MOTO-REC
"MOTO・REC DUAL" is a riding recorder which use CMOS sensor and GPS to record images and GPS position while riding.
Record your trip, record the map and time, link to your trip
It can play images from two cameras, voice sound from microphone, GPS position and vibration from G-sensor at the same time. Able to sense immediate surroundings of the motorcycle.

Highly sensitive. Back irradiation type active pixel sensor able to record efficiently in the darkness.
Camera and indicator are water and dust resistant.
In addition to standard rear and front images, you can now see difficult blind spots and side areas.
*Length of the cable may limit where you can install.
You can record up to seven hours with 8GB CF card. (Standard equipped)
In an emergency, record automatically in an emergency.